Couple Counselling Malaysia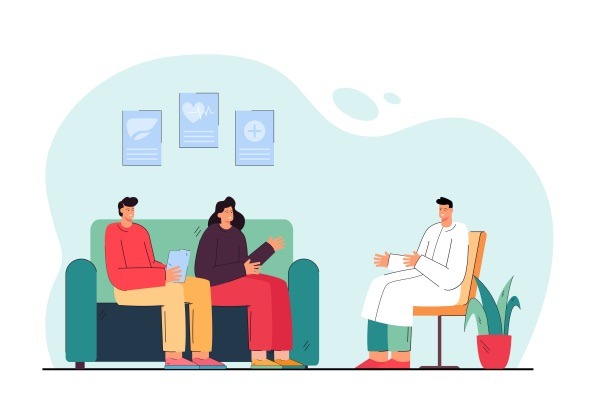 At Green Wings, we welcome people with other mental health issues apart from specialising in addiction therapy and couple therapy in Malaysia. As the world gradually accepts mental health issues as an illness to be treated correctly, we want to ensure we are able to cater to those coming in with stress, anxiety, depression, phobias, and other disorders.
Family support is crucial for clients who are seeking treatment for addiction or mental health issues such as depression, stress, anxiety, and more. Considering the fact that addiction and mental health issues are sensitive illnesses that should be approached and handled with empathy and compassion, it is important for families and couples to know how to support their loved ones throughout the treatment process. However, we understand that some families or couples may lack the relevant resources and knowledge to assume the roles of rescuer, supporter, or even saviour.
In recognising this predicament, especially amongst intimate partners, we offer couple counselling in Malaysia to help couples of all walks of life to learn the tools and tricks to be more supportive partners to their loved ones. More importantly, our couple therapy in Malaysia is designed to help couples go through this difficult period as a single unit, which may help repair relationships, heal unresolved wounds and build a much stronger and healthier relationship between the couples.
Our sessions have also proven to help mend broken and strained relationships that resulted from addiction and mental health issues. As such, clients will return home to a healthier and more stable environment post-treatment.
Other types of counselling at Green Wings
Different Types of Counselling At Green Wings:
Individual Counselling: Face to Face, Virtual or Over The Phone. We are able to accommodate our clients' comfort

Women Support Group Therapy Talk (Weekly Basis)

Family Counselling: As part of the After Care program to teach families coping mechanisms and fundamentals to help their loved one's recovery.

Couples Counselling in Malaysia

: We work with couples in distress to help them understand each other better and resolve their conflicts amicably.

Child Counselling: We also work with children facing mental distress and learning disabilities, teaching them coping mechanisms and helping them overcome their mental struggles through psychological observation, play therapy and more.