Anxiety Treatment In Malaysia
Anxiety is a mental health condition marked by emotions of fear, concern, and uneasiness triggered by everyday situations, such as being in a crowded space or even by social interactions. They can also be triggered by something more serious and long-lasting. The prevalence of anxiety disorders among adults is estimated to be 24.9% worldwide. This would imply that more than 7 million people in Malaysia experience some form of anxiety illness. Although anxiety affects a large number of people, it can be managed with effective anxiety treatment in Malaysia.
Even though anxiety disorders show up in a diverse range of forms, they typically have similar symptoms, such as:
Feeling agitated and anxious

Crankiness and infuriated

Unable to concentrate 

Persistent sense of fear and apprehension

Digestive issues

Sleeping difficulties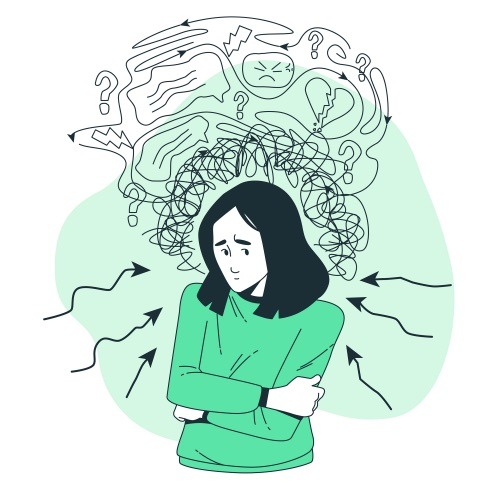 Causes of Anxiety
The exact causes of anxiety disorders are unknown. It may also differ from one person to another. Nevertheless, several factors are likely to contribute to the onset of anxiety disorders, including:
Genetics factors

Underlying mental health issues

Drug and alcohol abuse

Hormonal imbalances

Environmental triggers
Additional Risk Factors of Anxiety
There are a few risk factors that can increase the likelihood of acquiring an anxiety disorder, such as:
Self-esteem concerns

Traumatic confront

Persistent illnesses

Certain personalities (i.e., reticence)
Treatment of Panic Disorder
Anxiety typically impairs our quality of life. But with the right anxiety treatment, it could possibly be well-managed and enable us to live a better life. The best anxiety treatment in Malaysia option is a combination of therapy and medication.
Additionally, combining medicine and psychotherapy may lead to a greater improvement than if each strategy were done separately. The goal of psychotherapy is to help patients identify and manage the triggers of their anxiety episodes. Medications relieve the outward signs of anxiety but do not address its underlying causes.
These two combinations are therefore recognized as being effective in anxiety treatment Malaysia.